Manage your payments and collections with Allmybanks
When all of the entities within your group use the same software for your payments and collections, the security of your banking operations is reinforced.
Secure your payments with Allmybanks
The AMB Factory module in the Allmybanks program offers you the following ways to make your payments secure:
Strong user authentication (the association of at least two authenticating factors)
Precise management of authorisations for each user
Validation system based on an internal workflow (groups of signatories and rules on permitted amounts)
Content protection for confidential remittances (salaries, director's fees, etc.)
Digital signature of orders on PC and Mac (3SKey and others)
Precise follow-up of your banking order status (PSR/ARA/ACK receipts)
One single software program to manage all your banks
By making it possible for you to communicate with all of your banks from a single application, Allmybanks brings you the following benefits:
Control of security through the centralised management of authorisations and payment procedures (double validation, digital signature)
Guaranteed compliance with the formats required by your banks (SEPA, ISO, national formats)
Dematerialisation of orders rarely used (withdrawal of faxes and cheques)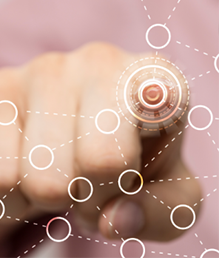 Payment and collections management in Allmybanks
The Allmybanks software offers you all the features you need to manage your payments, collections and data.
Managing your payments
Managing your collections
Control of your data
Managing your payments
Manage your ISO 20022, SEPA (SCT), MT101 payments and national formats with Allmybanks
Allmybanks can handle any international, European or national
payment
orders your company may require
while avoiding duplicate entries
, either by integrating files created by your other management systems, Find out more or by using online modules:
International transfers (XML ISO 20022, CFONB 320)
SEPA transfers (Pain 001.001.02, Pain 001.001.03, Pain 001.002.03)
Domestic transfers (CFONB 160, CBI 120, BACS 175, DTA 128)
How can I validate my payments in the Allmybanks application while continuing to follow in-house procedures?
All bank transfer orders undergo a
validation workflow
adapted to your specific needs according to transaction type and amounts required
Find out more
Once the validation rules for your workflow have been defined in Allmybanks, they are automatically applied to each remittance entered online or sent from your management software
Find out more
Order remittances may also specify one or two
digital signatures
before transmission
Find out more
How can I dematerialise my orders?
Two solutions are available in Allmybanks:
If you have a management tool installed (ERP, accounting, payroll) that generates standardised files (SEPA or ISO 20022, for example), you can check these and then transmit them to your bank (standardised import).
In some of your subsidiaries or for particular orders, where you do not have a management tool installed, you can either:

Import orders in text format with separators (CSV or Excel)
Or enter your transactions online directly, using simple forms. Duplicate entries are avoided thanks to a database of beneficiaries
How can I trace my sent remittances using PSR, ACK or ARA?
The PSR
(Payment Status Report)
, ACK and ARA are files sent by the bank to let you know the status of payment orders you have sent. There are two types of files:
The technical PSR or ACK, for protocol messages signifying successful completion of remittance processing
The application PSR or ARA for processing messages from your banks
In Allmybanks, you have all the tools you need to make best use of these files:
View the PSR, ACK and ARA files
Carry out automatic reconciliation of the PSR, ACK and ARA with your sent remittances
Remittance status is automatically updated
Using the PSR, ACK and ARA in this way (depending on your protocols) guarantees you:
End-to-end monitoring of all remittances you send to the banks
Reliability of payments you make
Managing your collections
Control of your data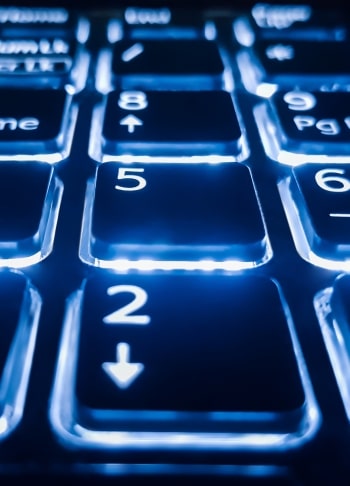 Enhanced payment security in Allmybanks with third party control
The Allmybanks software has an advanced third party monitoring feature that allows you to detect fraudulent bank accounts within your payment files (SEPA transfers, international transfers). To do so, Allmybanks interfaces with the Trustpair and Sis ID platforms. If you subscribe to either of these two platforms, you will be able to trigger bank account audits:
At beneficiary level The bank accounts of the beneficiaries you register are automatically audited by the auditor you have selected.
At payment file level Bank accounts are audited when validating your remittances.
The audit results are displayed directly in the application. Interfacing with Trustpair and Sis ID third party audit platforms comes at no extra cost.
Transparent international payments with SWIFT gpi
Follow up on your international payments in Allmybanks thanks to SWIFT gpi. This service offered by SWIFT speeds up the processing time of your cross-border payments, guarantees that you have a real-time view of their status and gives you the details of your banking charges debited by the different banks.
Confidentiality of sensitive payments is assured (salaries, dividends, director's fees, etc.)
Your orders are dematerialised and fully traceable (PSR)